Thursday, May 03, 2007
Hook, line, and sinker.
I'm suffering from major sleep deprivation. I've been awake for 48 hours, and it looks like another all-nighter; yesterday was French culture essay, tonight, I have an American Studies paper which is due tomorrow (Immigrant chroniclers were caught between the desire to preserve a sense of their ethnic roots and difference, and the desire to successfully acculturate and be accepted by older "Americans." Choose texts by immigrant writers which demonstrate this tension and examine the consequences for the people involved.) Scintillating topic, yes?
I also had to enrol for my course modules for the next two years. As well as my four Media and Culture core modules, I'll be studying:
Film Cultures
Consumer Culture and Advertising
Film, Modernism and the Avant Garde
Film Theory
Thank you for Smoking: Objects, Consumption, Culture
I think I'll do well in Consumer Culture as I am often falling prey to glossy advertisements and articles in magazines. I'm not a big fan of celebrity endorsements though, like Nicole Kidman's pointless $2 million Chanel advert. It's just like Chanel to fork out for such a ridiculous advert...and now for Keira Knightly.
On the other hand, Prada always gets it right, and if you haven't already, you should go and see "Thunder Perfect Mind" it stars Daria Werbowy and was directed by Ridley Scott. It is 4 minutes and 30 seconds of elegance and perfection.

Amber Valleta - Prada 97/98 by Glen Luchford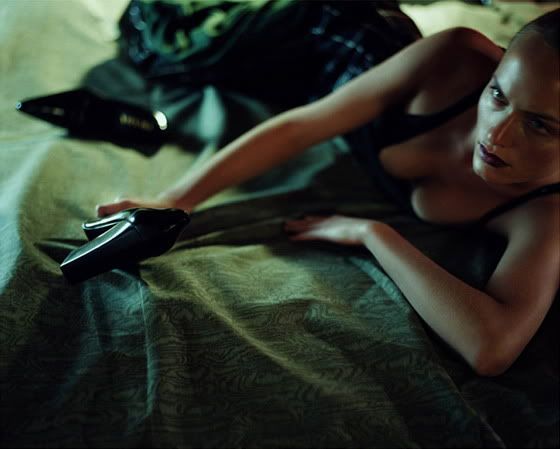 (But also much love for Moschino's sweet quirkiness too...)
Heather Marks - Moschino '04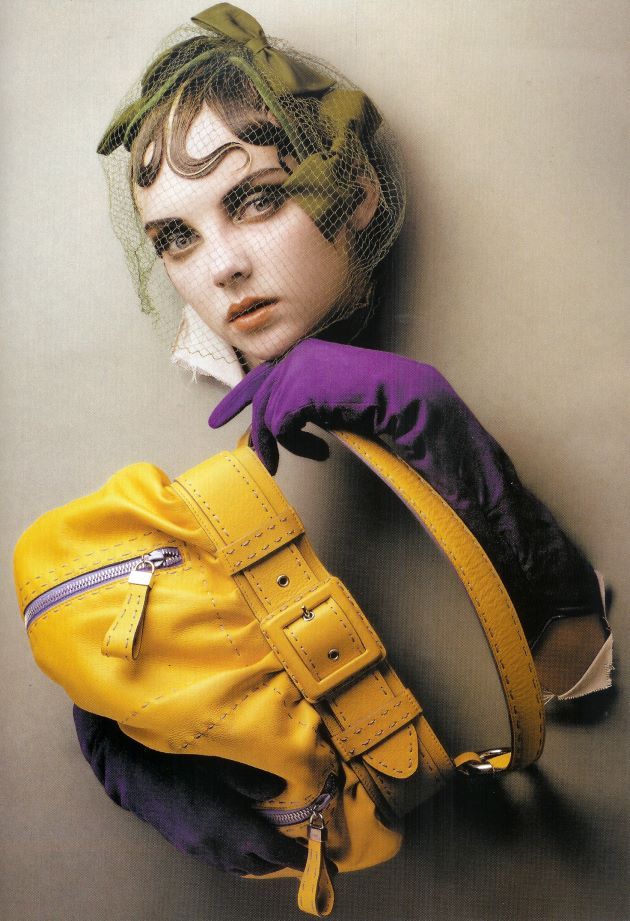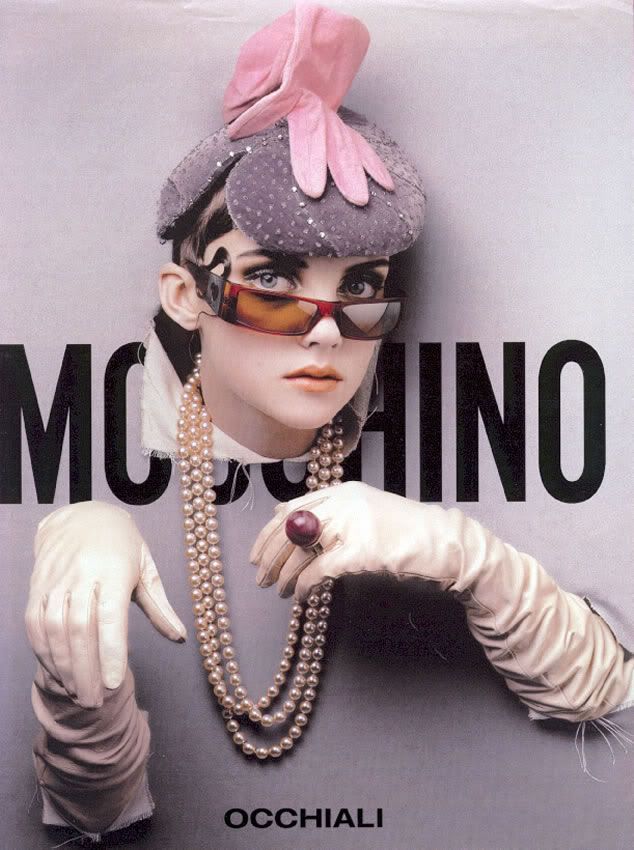 Labels: adverts, designers, labels, random musings
16 comments